UX/UI Design
What is it?
The user experience (UX) is a set of technical considerations to address the needs and user expectations, in order to get them to realize a clear and defined action.
The user interface (UI) is the art of organizing graphical and textual elements to provide the user with a simple, intuitive and enjoyable interface.
Advantages
Deliver a clear and precise message
Accompany users during their visit
Achieve an action (purchase, sign and follow on social media)
Gain loyal users
Ensure the sustainability of the project
Solidify your brand image - a reassuring, convincing and clear site will increase the trust of your audience
How we did it?
On the lookout for the latest trends
Our design team is passionate and is always looking for the latest in the world of design: The use of material design, flat design, large typography, beautiful illustrations, exciting animations and unique colour selections are techniques that we handle with care in order to give some personality to your project.
Responsive and accessible design
With our constantly evolving internet use, we strive for accessible designs, in order for anyone using any device to enjoy your website. We ensure that the design is adapted to tablets and mobile devices. Rest assured that the design is conceptualized with this in mind from the beginning of the creative process.
Storytelling in web design
In order to capture the user's attention, we tell the story of your brand and products to evoke emotion and create a bond between you and your audience.
Why NIXA?
World Best Music Website
Web Awards • 2021
Case Study: Hitlab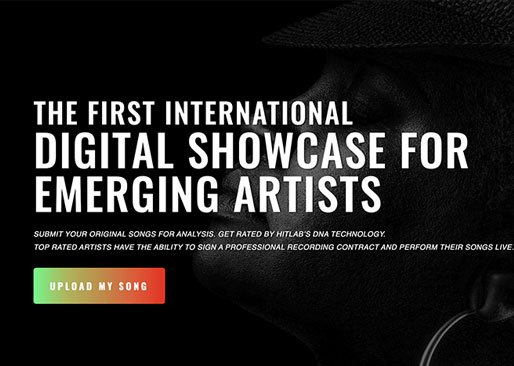 Nixa was mandated to design a web platform for Hitlab. The DEAS platform uses a unique machine learning technology to analyze uploaded songs and assign them a potential success score by comparing them with all the hits on billboards over the last 40 years.
The mandate was to create a platform allowing artists to create an account, buy credits, upload audio files, consult their score, etc. This complete site contains transactional functionalities, user management, profile management and social interactions.
This global project has just been launched in sub-Saharan Africa and will soon be deployed in Asia and South America.
Nixa is a specialized programming firm, expert in complex and custom web development. Based in downtown Montreal, Nixa provides web and application development services to businesses and organizations around the world in search of quality and performance.